Always Honest…
You guys walk the walk. You gave me your word and you have stuck with it. Thanks for the loyal service!
Caroline
Midlothian, VA
Easy and Quick Delivery….
I called to start my service on a Tuesday and my cart was delivered the following day. The cart was new and had never been used by anyone else. Thank you for the easy and quick delivery process.
Jyll S
Chesterfield, VA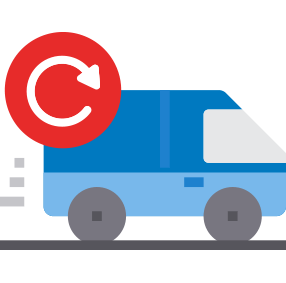 On Time…
My service is always on time and consistent. I never experience service too early in the morning or too late in the evening. When I get home from work my trash container is empty. I don't have to worry about it.
Julie A
Midlothian, VA
Weekly 95 Gal Cart Service
Our Residential Customers receive new or like new 95 gal carts within 3 days of starting service. We do offer multiple cart services for large family homes.
Open Top Rolloff Service
We provide opentop dumpster service for small clean outs and for large industrial jobs. Our opentop box sizes are 10yd, 20yd, 30yd, and 40yd. We guarantee next day service for all industrial requests.